The AgResearch and Education Center at Milan was established in 1962 on land obtained from the federal government that was formerly part of the Milan Army Ammunition Plant (arsenal). Three locations comprise the station—the South Tract on Tennessee Highway 104, the North Tract on US Highway 70A and 79, and the Arsenal Tract on the arsenal property. The three tracts combine for a total of 675 acres of cropland used for an array of research purposes, many of which are focused on no-till crop production.
More than one hundred research projects with corn, cotton, soybeans, grain-sorghum, wheat, and cover crops are underway. These studies concern cropping systems rotations, tillage systems, row width, plant population, varietal evaluation, date of planting, fertilizer rates and sources, remote sensing, precision agriculture, and irrigation of row crops. Control of crop pests, including diseases, insects, and weeds, is also studied.
Soil conservation studies underway investigate the rate of erosion of different cropping systems, soil productivity, and runoff studies. In the agricultural engineering field, the Milan AgResearch Center has researched new planters and drills, fertilizer placement in no-till, directed sprayers, and pesticide movement, as well as precision farming. Together these studies aim to provide Tennessee farmers with data and techniques they can use to achieve more efficient farming operations utilizing methods suited to the region's unique agronomic conditions.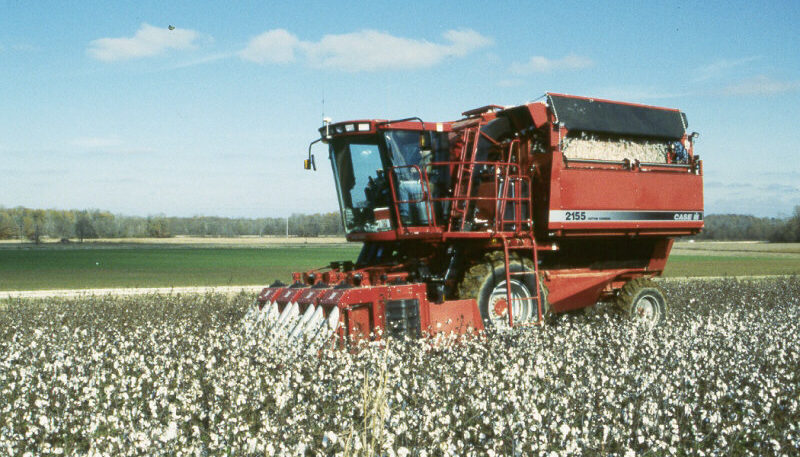 Our site-specific crop management systems use precision farming technololgy to provide valuable yield information.
Our Center is considered a leader in the No-Till technology movement.
Information from our 2022 Milan No-Till Field Day is still available! Please visit our Milan No-Till website to view the tours online.